Win a "Veggie Run" Roast Lunch Box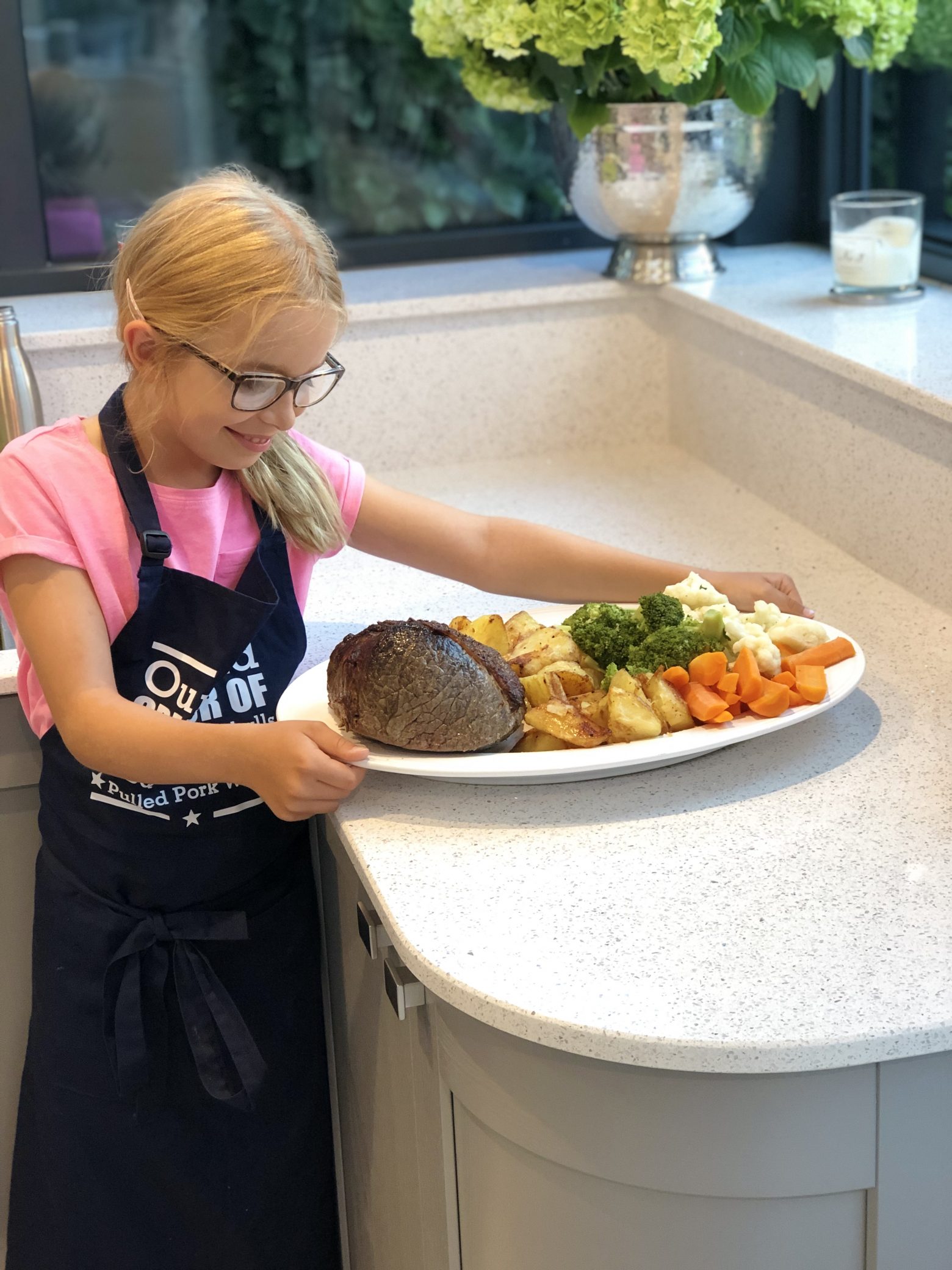 Veggie Run, Havering Council's award-winning healthy living campaign, is offering even more rewards to pupils who eat a healthy catered lunch in school thanks to two leading food suppliers. 
The Council is partnering with butchers William White Meats and vegetable suppliers Prescott Thomas to create, 'Veggie Run Family Roast Dinner Boxes.'
From Monday, 23 September any primary, junior or infant pupil who eats a healthy catered school lunch from award-winning Havering Education Service's (HES) Catering Services will be in with a chance of winning  one of these 'Veggie Run Family Roast Dinner Boxes' worth £25, to cook at home.
Every Thursday throughout the academic year until July 2020, a Havering primary school pupil will be selected at random to take home a Veggie Run roast dinner box if they have eaten a school-catered lunch that week.
These amazing prizes are aimed at developing children's healthy cooking skills with their family.
Every roast dinner box will feed four to six people, and will include either 2kg topside beef, a whole chicken, pork loin or turkey from Butchers William White Meats Ltd and vegetables from supplier Prescott Thomas Ltd. Pupils and their family can then follow the Veggie Run roast dinner recipe cards to create a wholesome healthy meal.
Cllr Robert Benham, Cabinet Member for Education, Children and Families, said:
"I am delighted that through the Council's healthy living Veggie Run campaign we are encouraging more pupils to cook from scratch with their families.
"HES Catering Services is passionate about organic food ingredients and home cooking, and they want to inspire and support Havering's primary schoolchildren to become more confident and independent in the kitchen."
HES Catering Services are keen to see pupils roast dinner cooking achievements and ask parents to share photos on social media using #VeggieRun